Company profile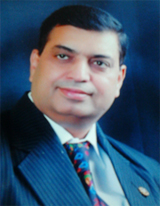 Since 1987, Company has been at the forefront of the Karnataka chemicals Market constantly evolving pharmaceutical, Textile industry, Thermal plants, Paper industries, Foundries, Oil industries, Water Treatment Plant And Government Sectors.
We have developed long-standing relationships with our suppliers and Customers, pride ourselves on the services we provide.
You can rely on our expert team to source a facility that will meet your needs for supplying following Chemicals:
Dyes
Bulk Chemicals
specialty chemicals
Water Treatment Chemicals
pressure vessel ,Liquid Chlorine Cylinders
Glycerin and allied products
Emergency Services.
We routinely monitor all of our supplies to ensure continuing compliance with standards procedures. In many instances.
Effective customer service including a regulatory affairs component and local warehousing are all an integral part of our support team.
These services are provided to customers throughout India